The 90th anniversary of the Rotary Club Timisoara
Posted By admin
---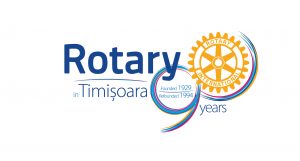 The Rotary Club of Timisoara is pleased to invite You and Members of your club to attend the 90 years Anniversary of Rotary in Timisoara celebrations during 17 to 18 May 2019 in Timisoara, Romania.
The Rotary Club Timisoara, Romania organises the celebratory event on
Friday 17 May 2019, 15:00, at the Banatul Philharmonic Hall, Timisoara
90 years Anniversary of Rotary Club Timisoara and 25 years since re-establishment,
90 years Anniversary of Rotary in Timisoara under the heading of
Rotary Inspires Community service in Timișoara
as an event with projects and partners presentations, launch of 'Timisoara Rotary 90' book about the history of our club, presentations of other Rotary Clubs and performance offered by our Rotary grantees from the Timisoara Faculty of Music and Theater,
followed by a special back-tie event with music provided by Bega Blues Band and the Rotarians from The Gear,  on
Friday 17 May 2019, 19:00, at the Galla Events  – Rotary 90 Gala
The celebration will continue on
Saturday 18 May 2019, 10:00 – 14:00 at the Auditorium UPT, with the Vocational Rotary Forum, a conference event with interesting Rotarian speakers
Saturday 18 May 2019, 17:00 – 19:00 a charity sporting event, the Football Game between the National Romanian Football Stars against the Banat Romanian Football Stars at the Dan Paltinisanu Stadium, organised by Rotary Timisoara Ripensis.
R.S.V.P. Please confirm your participation by 7 May 2019
The 90 years Anniversary of Rotary in Timisoara celebrations are organised by Rotary Club Timisoara with the participation of Rotary Club Cetate, Rotary Club Ripensis, Rotary Club Opera, Rotary Club Cosmopolitan, Rotaract Timisoara and Interact Timisoara.
Established in 1929 and re-established in 1994, the Rotary Club of Timisoara develops extensive activities in the area of Timisoara, at the District 2241 level and at international level, focusing especially in the support of the immediate community needs.  For 90 years Rotary Club Timisoara have developed social, medical, educational and cultural projects with large impact on the regional community and in the last 25 years, the 77 club members have run charity projects with an estimation of 3 million Euros financial contribution.
Financial costs: the black-tie Rotary 90 Gala donation value of 350 lei (70 EUR) ; the Football Game donation value of 50 lei (10 EUR).
All donations made will go towards our common project: Give a smile to a child!
Hotel reservations: we have made a bulk reservation at 3 hotels in Timisoara with costs from 40 -75 Euros/ night. Other activities: we have prepared also cultural visits and a Timisoara Tour for Saturday 18 May followed by a Romanian dinner.
We will provide you with precise travel and agenda information after receiving your initial expression of interest.
Contact: rotaryclubtimisoara@gmail.com 
We look forward to welcome you in Timisoara!
Sincerely yours,
Dr. Diana Andone
President RC Timișoara 2018-2019
Laila Onu & Romulus Popescu, Vicepresident 2018-2019
Dr. Sorina Jecza, Secretary 2018-2019
Dr. Daniel Lighezan,  Treasurer 2018-2019
Dr. Sorin Mușuroi, Executive Secretary 2018-2019
Marius Bîrsete, Sergeant of Arms 2018-2019
Dr. Adrian Bădescu, Pastpresident 2017-2018
Sabin Ceontea, President elect 2019-2020
---