HAVE A BRUNCH – FILL A HEART!
Posted By admin
---
HAVE A BRUNCH – FILL A HEART
Sau despre cum copii își învață părinții să fie mai buni și să rămână implicați – un proiect al Interact Cetate Timișoara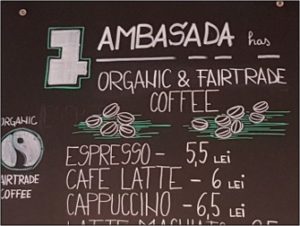 O oră la care locuitorii Timișoarei se pregătesc de masa de duminica. La Ambasada, pe malul Begăi, într-un spațiu amenajat atipic, o mulțime de copilași de liceu, aproape cu toții membri ai Ineract Cetate Timișoara sunt într-o forfotă aprinsă, gătind, aranjând mese și tacâmuri și așteptându-și musafirii. Invitați care nici nu întârzie să apară. În spațiul de la Ambasada pășește Luminița Țundrea, avocat și președinte al Rotary Club Cetate Timișoara, sub îndrumarea căreia au fost puse bazele acestui proiect, ca și multe altele.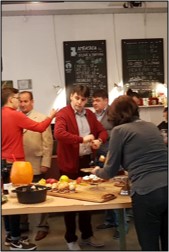 Urmată de Andreea Lutz, Marius Bîrlan, precum și mulți alți rotarieni sau invitați ai acestora.Ideea simplă a proiectului este ca, pentru masa oferită de copilași la Ambasada, banii adunați să fie donați în scopul cumpărării de rechizite, pentru alți copilași cu mai multe nevoi. O acțiune frumoasă, ca multe altele ale Rotari Club Cetate Timișoara sau ale Interact Cetate Timișoara, prin care copii dau un exemplu de bunătate și de implicare propriilor lor părinți.
---